Did you know over 80,000 Coloradans have already made the switch to EVs? EVs are powering epic getaways across our state and beyond, creating more convenient driving and ownership experiences and saving Coloradans money on fueling and maintenance costs. But don't take our word for it – check out these stories from fellow Coloradans who are driving electric and loving it!

We'd love to hear from you! If you're an EV driver in Colorado and want to share your story, please use our story submission form.
#FFFFFF
I bought a VW iD4 in 2022 and haven't looked back. Taking advantage of the EV charger program through our local utility, we've installed a low-cost charger in our family's garage so there's no worry about finding the next charger. My two kids love the customizable lighting and moon roof. They oooh and ahhh at the scenery while we travel through Glenwood Canyon. They know how to navigate to grandma and grandpa's house by the amazing Colorado landscape. We've been able to easily do our daily commute, errands, and regional road trips with ease. The great network of chargers in Breckenridge ensure there's always one available at work if needed. Longer road trips still take a little planning, but EVs are amazing, sleek, fast, roomy, and accomplish all the functionality needed in a vehicle. And it does great in the snow ?
—Jessie
VW ID.4
Frisco, CO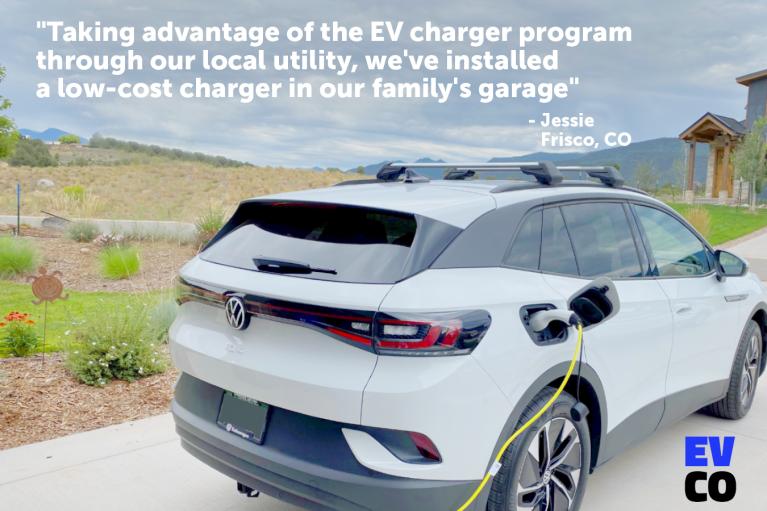 #FFFFFF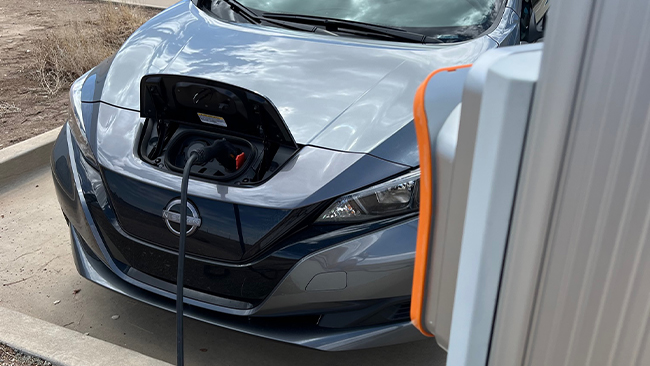 We are delighted with our Nissan Leaf and find its smooth, powerful, and quiet driving experience far superior to any other vehicle we've ever owned. One of my favorite perks of driving electric is that my employer offers free charging at our offices. As a result, we've had no fuel expenses since purchasing the vehicle in 2022!
—Laura
Nissan Leaf
Pueblo, CO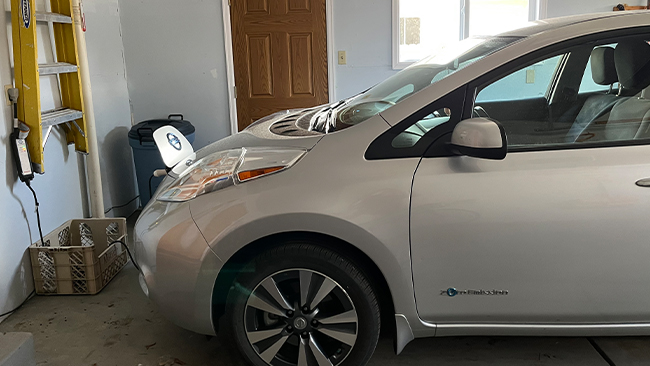 I have been driving electric for 8 years guilt free and saved around $22,000 on gas.
—Therese
Nissan Leaf
Longmont, CO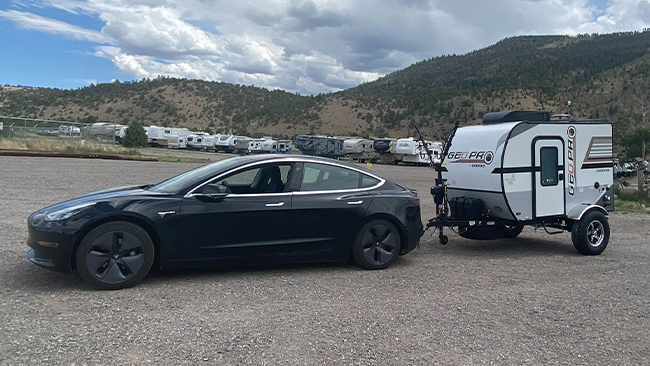 The one aspect about driving electric that I can't live without is the cheaper price of charging your vehicle compared to filling up gas. Not to mention the smooth, continuous power, it is just a whole new experience compared to driving a gas-powered vehicle.
—Aaron
Tesla Model 3
Longmont, CO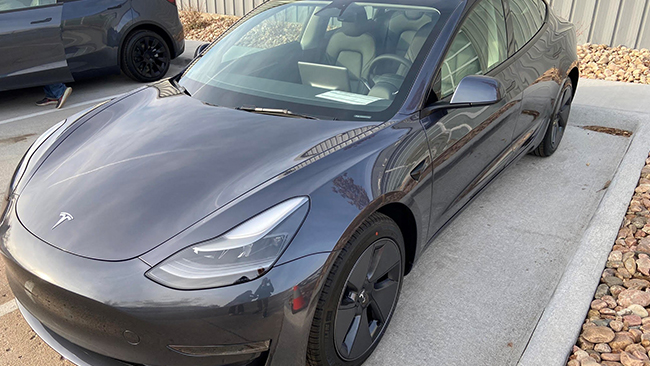 I used to be very skeptical about EVs in terms of how much savings I would have in maintenance and fuel costs. Being an EV owner now has made me realize that I don't only save on expenses but I also help minimize my carbon footprint.
—Abraham
Tesla Model 3
Longmont, CO
#FFFFFF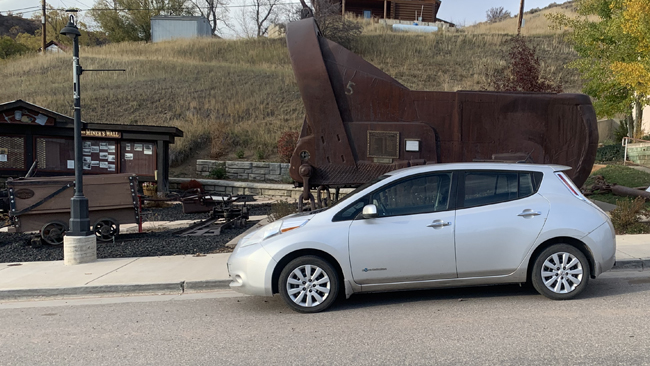 I've been an EV owner for over seven years with nearly 128k EV miles driven in rural western Colorado. I chose an EV to save money, reduce emissions and avoid costly recurring maintenance that gas cars require.
—Matt
Nissan Leaf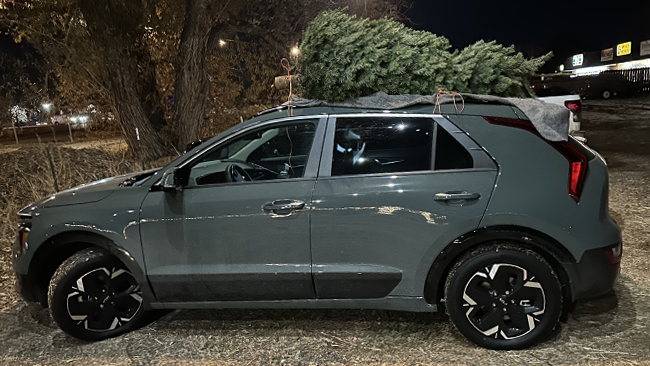 One of my favorite parts of driving an EV is skipping the gas station, all I have to do is plug in when I get home. I have found that, especially on snowy and rainy days, the convenience of a quick plug in when I arrive home has been so beneficial!
—Ari
Kira Niro EV
Denver, CO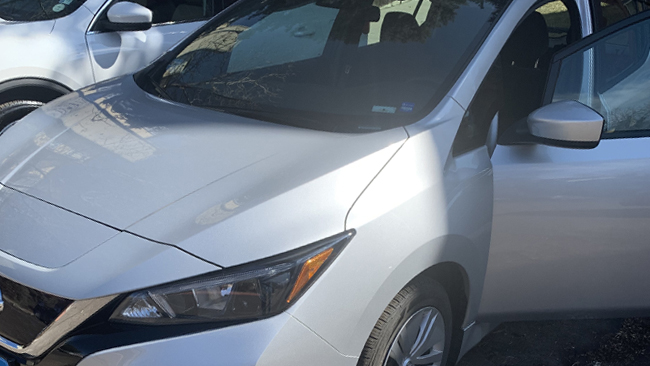 Don't miss going to a gas station, the only time is to get a snack. As for "fuel", I average about $5 a fill up. A gas car? $50 or more. No brainer.
—CO EV Driver
Nissan Leaf
Frisco, CO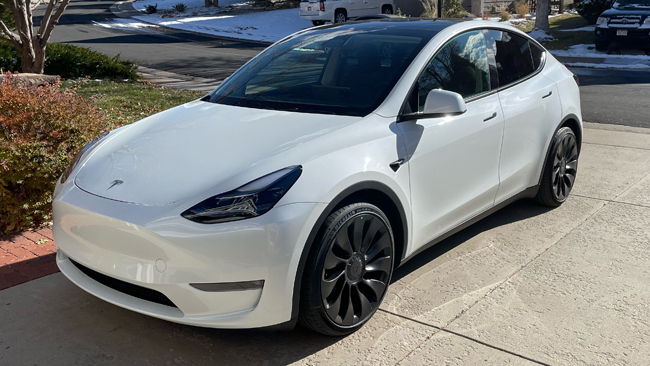 I commute from Denver to WPark often and the cost and convenience of charging instead of burning expensive gas has been great. It also is fun to drive up and down Berthod Pass and performs great in the snow (with snow tires).
—Jamie
Tesla Model Y
Highlands Ranch, CO
#FFFFFF
Memorable Weekend Getaways and Road Trips
My favorite EV trip since owning my Rivian R1T was driving it up and over California Pass in the SW San Juan Mountains! I believe I was the first EV to drive that extreme 4WD road and the truck handled it with ease. At almost 13,000ft and in pristine Colorado terrain, it was nice to know I was doing it emission free!
—Lanny
Rivian R1T
Silverton, CO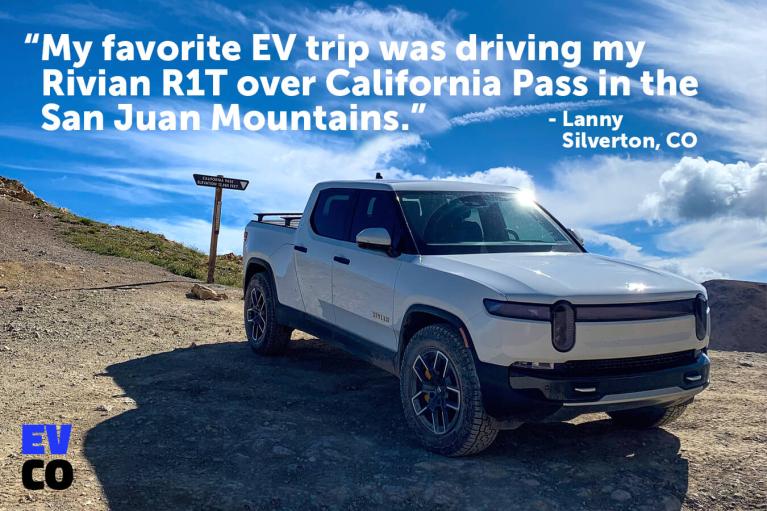 #FFFFFF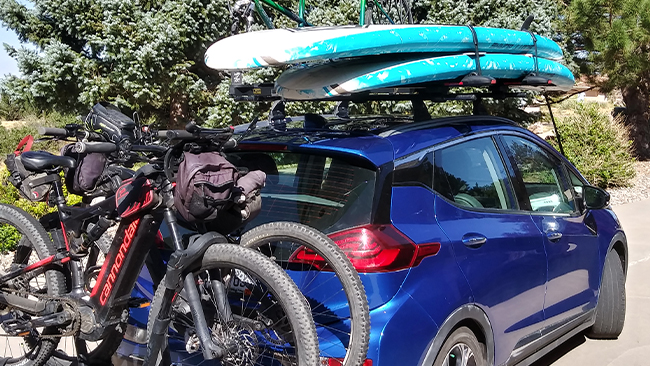 We have made many long-distance trips in my 2018 Chevy Bolt EV and in my 2023 VW ID.4, including trips as far north as Yellowstone, as far west as St. George, UT, as far east as Allentown, PA, and as far south as the Mexican border south of Columbus, NM. We bring our e-bikes on back for local exploration during longer charging stops and make sure our nightly lodging has level 2 overnight charging so that we awake with a full charge in the morning. Traveling by EV makes road trips fun again!
—Stan
Chevy Bolt and VW ID.4
Roxborough Park, CO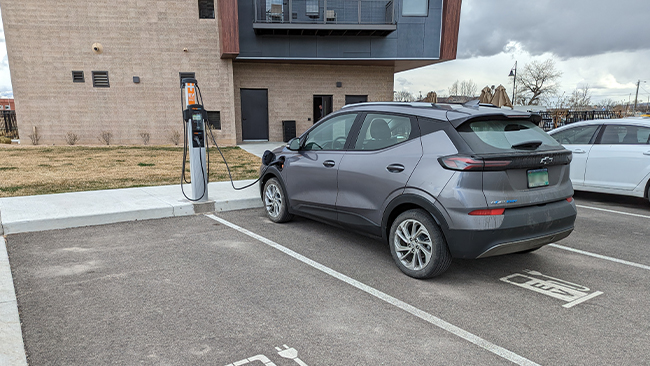 I was delighted to see the regeneration I gained from the Eisenhower Tunnel down the hill to Silverthorne was enough to cover the energy back up to Vail Pass. I ended up going my max distance to Glenwood Springs. My car charged faster than the time it took to finish lunch!
—Bryce
Chevy Bolt EUV
Arvada, CO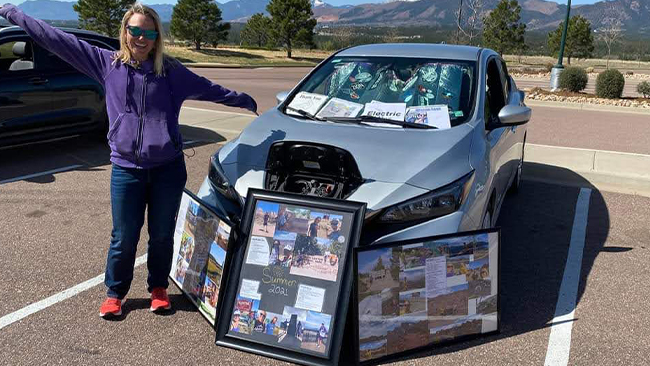 I live and work in Golden and do road trips in my EV. My first was to the Great Sand Dunes, and then I went to Yellowstone. Since then I've gone on eight different road trips. It's also fun to show off my EV at car shows along the way!
—Caroline
Nissan Leaf
Golden, CO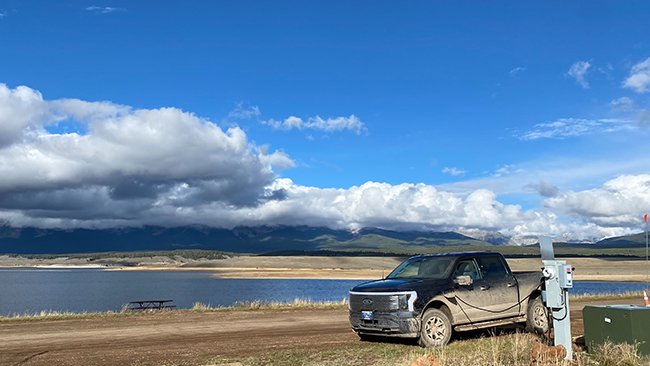 This last fall, myself and four adoptive/foster dads took a road trip in a Ford F150 Lightning through the backroads of Colorado to an event in Colorado Springs. Muddy, wet roads on Kebler Pass, charging at Taylor Reservoir, and the peak of Cottonwood Pass to Buena Vista made for a great experience.
—Benjamin
Ford F-150 Lightning
Glenwood Springs, CO
#FFFFFF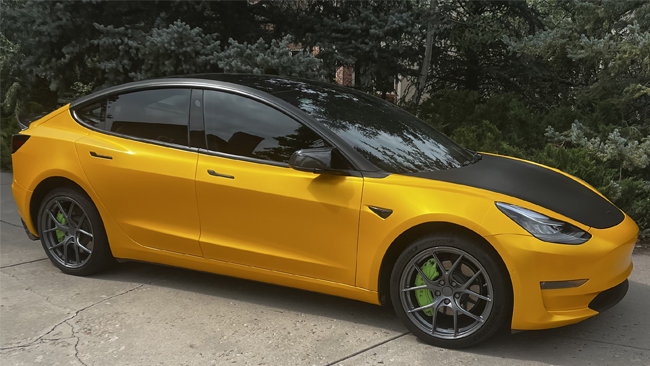 My favorite Colorado EV road trip was driving to Aspen from Denver. I took my mountain bike, saw Aspen's beauty in the summer, and got some great riding. The EV has no problems heading up the mountains like my old gasoline car!
—Mark
Tesla Model 3
Littleton, CO
A few days ago my son and I went to Royal Gorge. It was easy. I charged in Monument, but I also stopped at a KOA campground and plugged in for a while while we went on a nature hike. The picture is of a hawk that landed on our car while we were stopped at a red light on this trip.
—Julia
Tesla Model 3
Boulder, CO
Last summer we went to the Tetons, Yellowstone, Glacier, Banff and Jasper. No charging issues, no range anxiety, and the knowledge that our transportation wasn't hurting the places we were visiting.
—Kart
Tesla Model Y
Highlands Ranch, CO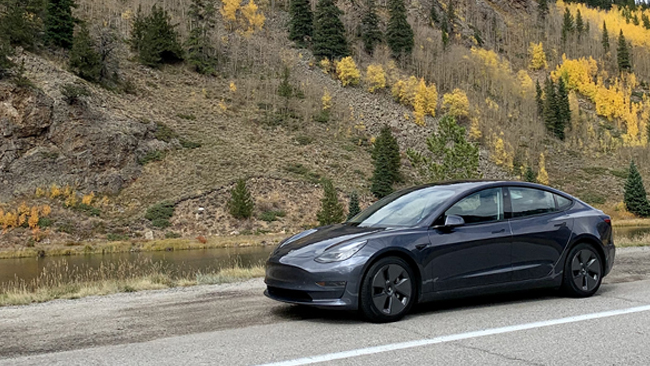 I took my car on a trip to southern Colorado last summer and was able to drive on the Million Dollar Highway. It was way smoother than I thought! I was able to charge at the place I stayed at and my car made the trip so much more worth it!
—Elizabet
Tesla Model 3
Lakewood, CO
#FFFFFF
Driving in Summit County we have a ton of hills to climb or go down. I was pleasantly surprised when I got my all electric car that it can easily accelerate up the hills and when I go down hill the regenerative braking will recharge my battery and help to slow the car down without having to wear down my brakes. It is also a safety feature because as soon as you start to remove your foot from the accelerator the regenerative braking starts to kick in. Hands down this is a game changer for cars!
—Paul
Nissan Leaf
Silverthorn, CO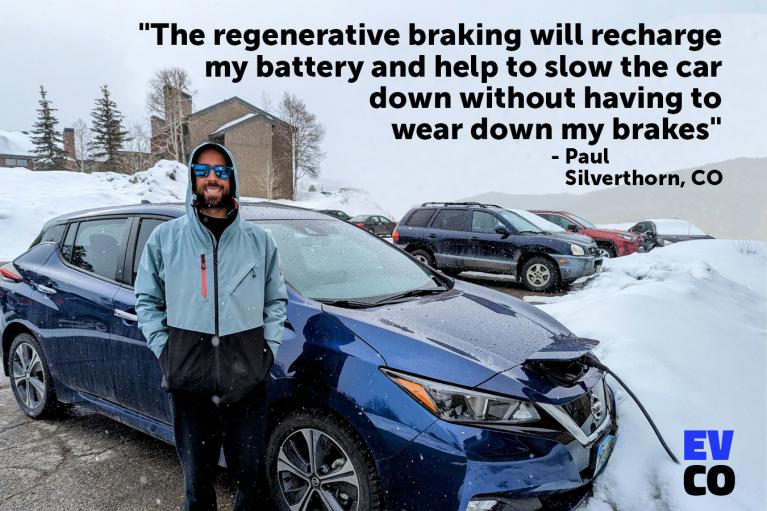 #FFFFFF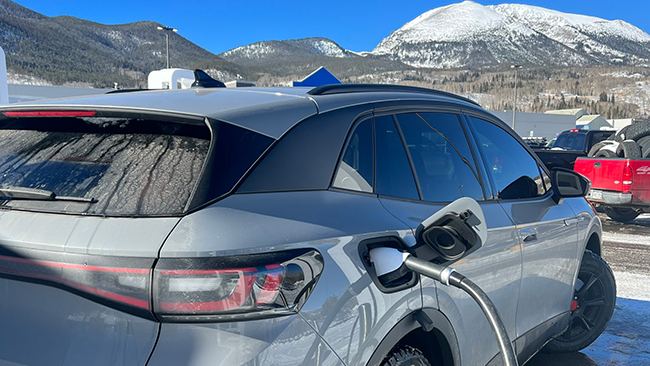 The car gets the fuel equivalent of 100 miles per gallon or better, and we no longer go to gas stations. What a plus! I can say it is the most fun and most comfortable car I have ever owned.
—Greg
VW ID.4 Pro S
Snowmass Village, CO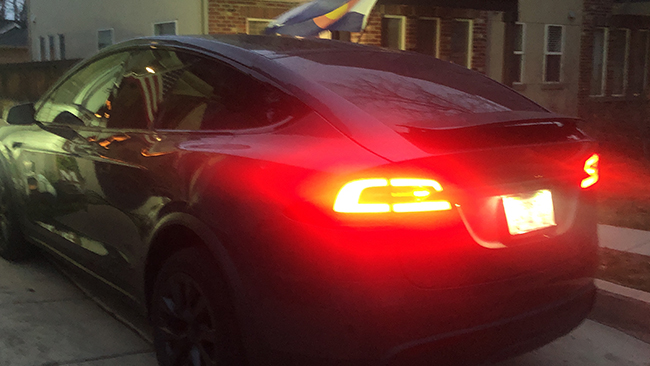 I am amazed at the power I have in the mountains. Gas engines lose power at higher altitude as oxygen becomes scarce. Electric motors are not affected so climbing and passing are a breeze.
—Myron
Tesla Model X
Denver, CO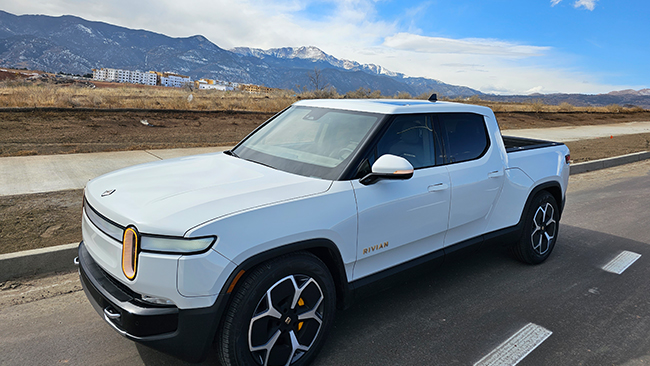 I'm very impressed with my Rivian R1T. The range anxiety I had back in 2018 when EVs first became mainstream has subsided.
—Jeff
Rivian R1T
Colorado Springs, CO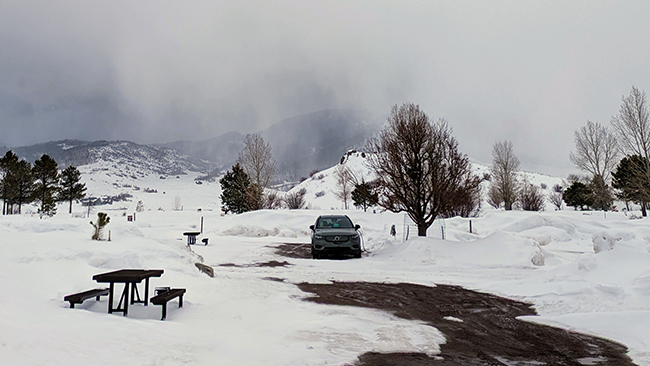 I went winter car camping at Stagecoach State Park in my Volvo P8. With the rear seats down and the front seats forward, there is enough space in the back to comfortably sleep two. Plugging in to the RV outlet allowed us to fully charge the vehicle overnight while running the heat.
—Erik
Volvo XC40 Recharge
Golden, CO
#FFFFFF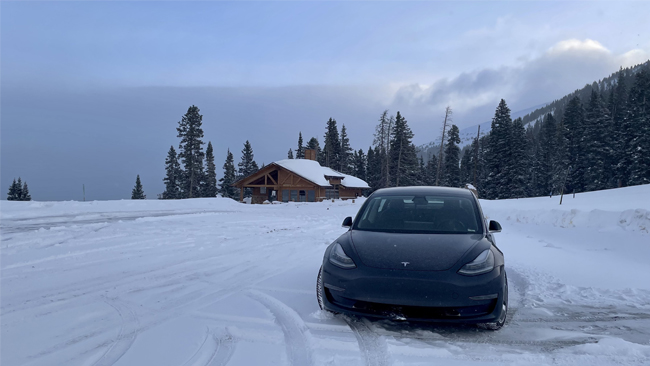 To be completely honest I bought a Model 3 because I love how it makes me feel when I mash the zoom zoom pedal. I mean, there's lots of other things I like about it too, but that feeling is unforgettable.
—Graeme
Tesla Model 3
Lakewood, CO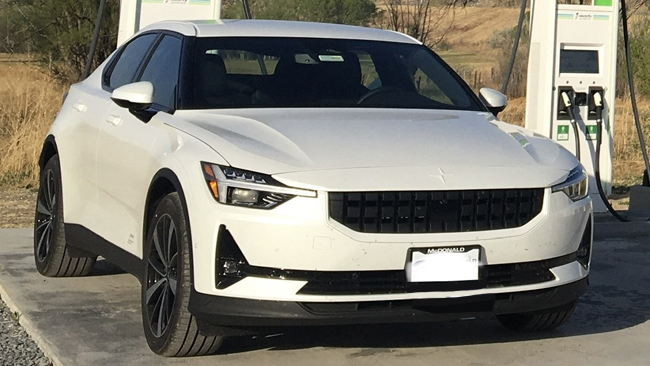 The car is a joy to drive because of the instant torque and effortless power delivery, the smooth ride and quiet cabin. Overall, we love the driving experience and the cost savings. We will never go back to a conventional gas vehicle.
—Frank
Polestar 2
Boulder, CO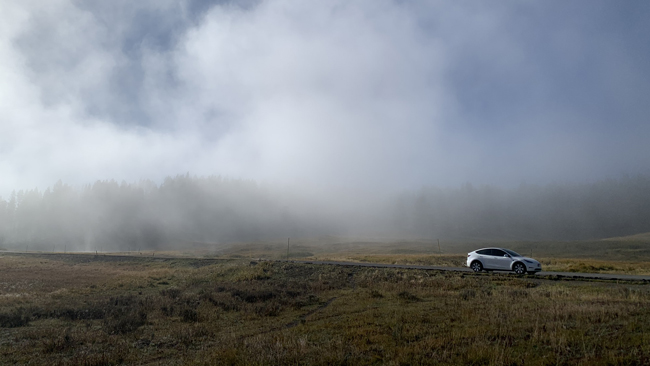 Safest car I can buy - nothing else acceptable. Clean and charge for "free" off roof.
—Steve
Tesla Model Y
Denver, CO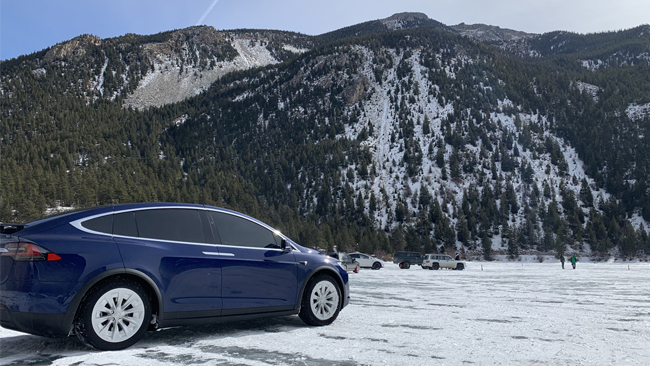 I chose electric as the majority of my driving is under 50 miles a day. But I needed a vehicle large enough for my kids; Tesla was the only option at the time- now theres many!
—Laura
Tesla Model X
Aurora, CO