#FFFFFF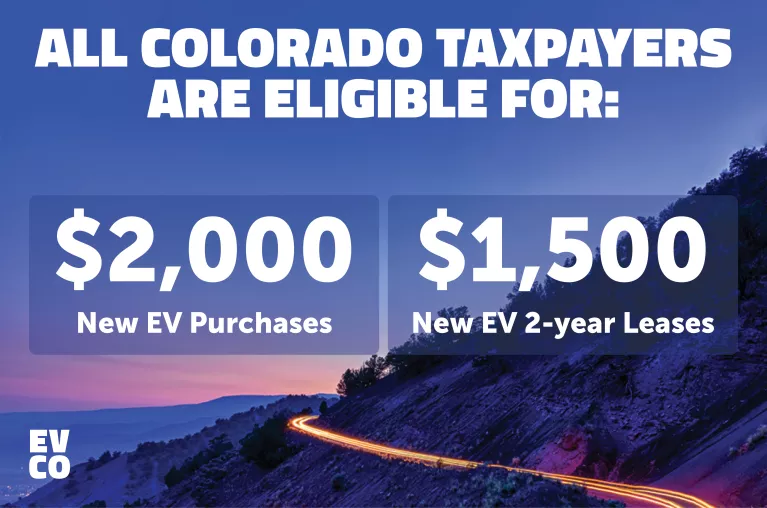 Are You Eligible for an EV Tax Credit?
There's been a lot of buzz about electric vehicles and the tax credits that may help reduce what you'll pay for your next EV. But what are EV tax credits and who can qualify for them?
#FFFFFF
Welcome to EV CO – a new electric vehicle education initiative from the state of Colorado.
EV CO launched on November 14, 2022 and is designed to highlight how driving electric fits the needs of any Coloradan lifestyle. As with any new technology, we know there are questions about how EVs work and how they compare to gas-powered vehicles. EV CO explains the convenience, environmental, and wallet-friendly benefits that come with driving electric. Browse our newly launched website and social media channels to start on your path to EV ownership.
Follow us on Social Media: