We love our state and driving electric is one of the fastest ways to improve our air quality and preserve our beautiful outdoors. With so many benefits, including state tax credits that all Coloradans are eligible for and a growing charging network, Colorado is ready for electric vehicles. If you are too, let EV CO be your guide!
#FFFFFF
EV CO: Your Guide to Electric Vehicles
Welcome to EV CO—an electric vehicle education initiative from the state of Colorado.
We're helping Coloradans navigate the future of transportation. See how seamlessly EVs can fit into your life and find answers to all of your questions related to buying, owning, and driving an electric vehicle. Your journey to owning an EV has officially begun.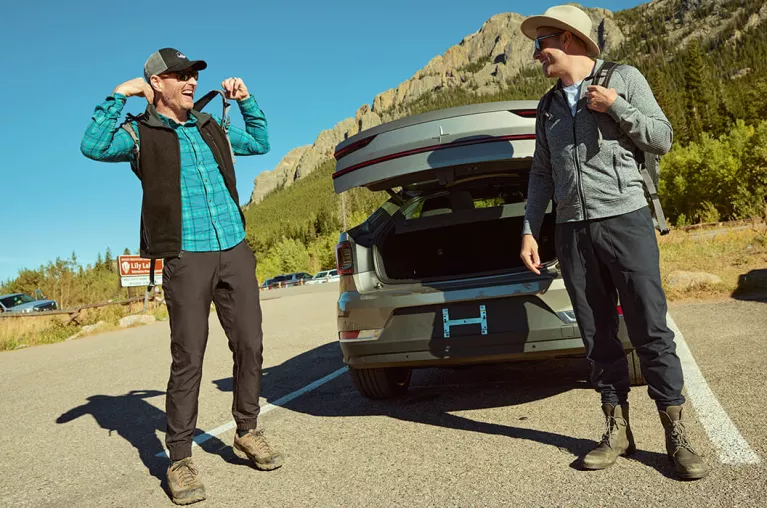 #FFFFFF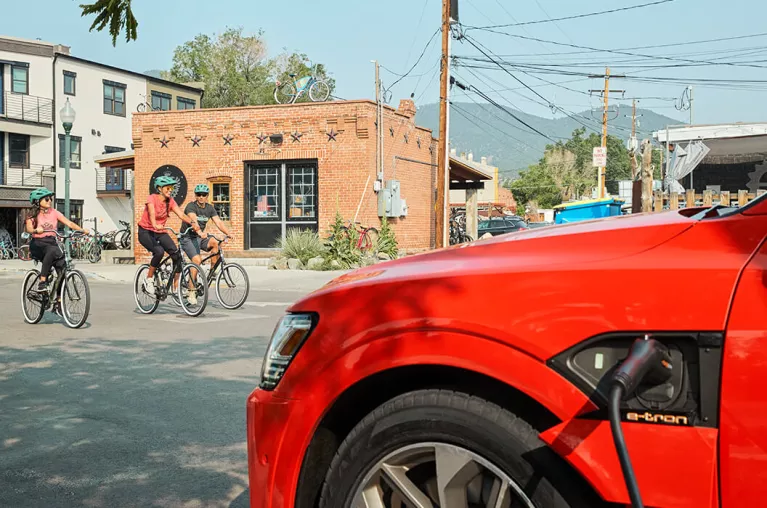 Regardless of where you live in the state, now is a great time to own an electric vehicle.
Get your EV road trip ideas, learn about the latest "Ride and Drive" events so you can test drive an EV, and check out the many EV-friendly communities and charging options in Colorado. Click to see just how EV-ready Colorado is.
#FFFFFF
Get the Facts About Electric Vehicles
Learn how EVs can make life even better.
Whether you're looking for information on Colorado's EV tax credits, how charging works, or the many ways that EVs can make for a more sustainable drive, we've got all the answers to everything you've ever wanted to know about driving electric.
#FFFFFF
Find Your Electric Vehicle
These third-party tools make EV shopping a breeze.
Looking for your next EV or are you ready to schedule a test drive with a local dealership? Check out these tools to help you find the perfect electric vehicle for your lifestyle and budget.