Whether you're looking for a truck to haul your gear, a full-sized SUV with three rows for your family, or a sporty hatchback or crossover for that next camping trip with friends, there's an electric vehicle out there today for you. Learn more about your EV options, including the difference between all-electric and plug-in hybrid EVs, and many of the great features available like towing capacity and all-wheel drive.
Fully Electric Vs. Plug In-Hybrid EVs
Did you know there are two types of electric vehicle drivetrains available in Colorado for you to choose from?
Fully Electric Vehicles
Fully electric (or battery electric) vehicles like the Volkswagen ID.4 or the Kia EV6 are powered completely by a battery, produce zero tailpipe emissions, and bring you a thrilling drive that only a fully electric vehicle can. These EVs can qualify for larger federal tax credits and remove the need for emission testing.
Plug-In Hybrid Electric Vehicles
Plug-In Hybrid Electric Vehicles (PHEVs) like the Toyota Prius Prime and Jeep Wrangler 4xe are powered by a battery, which can offer between 20-50 miles of fully-electric driving, and a traditional gas tank and engine. While PHEVs do produce tailpipe emissions, the battery can typically cover the majority of daily driving needs resulting in a smaller carbon footprint and fewer trips to the gas station.
Explore which EV option is best for you by visiting our Find Your Electric Vehicle page!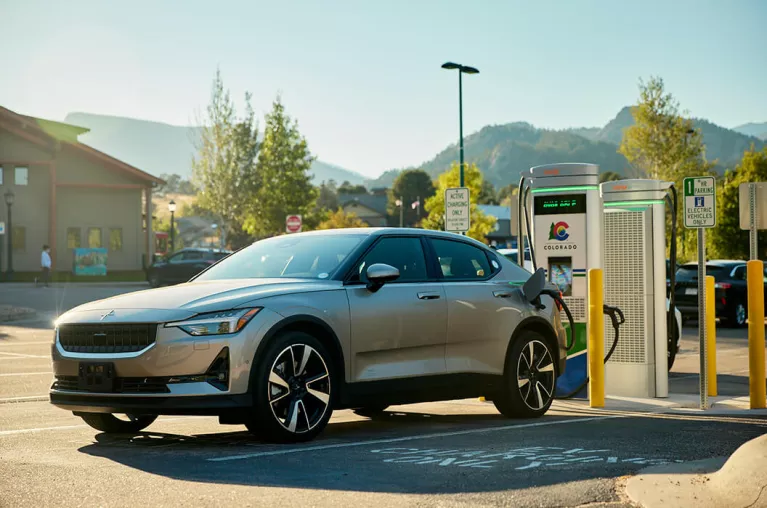 Longer Range Than Ever Before
EVs today can go further on a single charge than ever before, as the median range for a new, fully electric vehicle is now at approximately 250 miles. And with the state of Colorado measuring 280 miles north to south and 380 miles east to west, fully electric EVs on the market today have plenty of range for most of your day-to-day driving without needing to stop for public charging.
Another EV option are plug-in electric hybrid vehicles (PHEVs) that can achieve 20-50 miles of electric range on a smaller, electric battery. Then, PHEVs switch over to their gas-powered drivetrain for a maximum range of more than 600 miles, depending on the vehicle.
As battery technology continues to advance, EV ranges will continue to grow. Some of the newest fully electric EVs in the market can even go up to 500 miles on a single charge.
250 - 360 miles of range



Many newer, fully electric vehicle can go 250 – 360 miles on a single charge.

600+ miles of combined range



Some PHEVs can achieve over 600 miles of combined range between their smaller electric battery and gas-powered drive train.

40-50 miles per day



The distance that the average person drives. Most EVs come with plenty of range to tackle your daily driving without needing to stop for a charge.
A Body Style for Every Lifestyle
There are now EVs available in every body style: SUVs, crossovers, pick-up trucks, sedans, and even minivans – all made by the many automakers you already know and love. These vehicles come in a variety of trims that match every gas vehicle segment available, from durable interiors that can sustain the wear and tear of children and pets to an ultra-luxurious experience. Make the switch to an EV without compromising any of your favorite vehicle features.
70+ EV models to choose from



Many of which are simply electrified versions of vehicles you currently drive.

35+ SUV and Crossover options



There are currently more than 35 different SUV and crossover options available for purchase.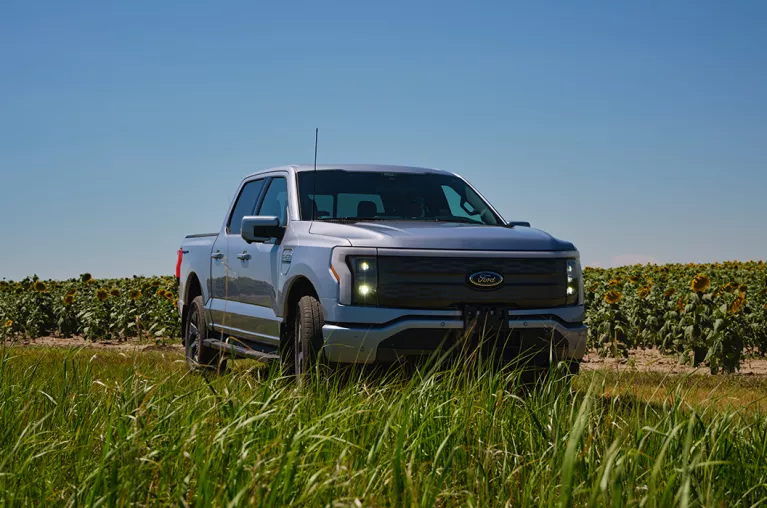 Towing Capacity and All-Wheel Drive Capability
There are now electric SUVs and trucks available and equipped with heavy-duty towing capacity, enabling you to tow your boats, snowmobiles, campers and RVs. And more electric trucks, SUVs, crossovers, and sedans now come with all-wheel drive capability as well, ensuring you're ready for anything a Colorado winter can throw your way.
7,500 – 11,000 pounds of towing capacity



Many electric SUVs and trucks can tow between 7,500 - 11,000 pounds, which is comparable to what you would expect in a gas-powered vehicle.

2,000 – 2,700 pounds for crossovers



Don't need that much towing capacity? Some electric crossovers can tow smaller recreational vehicles between 2,000 - 2,700 pounds, depending on brand and model.